Easy as 1-2-3
Step 1. Learn how to identify, classify and determine your favourite scent or scent Preferences. Look up your favourite perfume from an extensive database to set up a scent profile containing your favourite scents.
More Info
Step 2. Use the graphical aromLAB tool to add, remove and blend component scents using the aroma wheel to create a profile or recipe to suit a specific mood e.g. Sleep, Lift-Me-Up, Meditation, De-stress.
More Info
Step 3. Buy aromKIT products containing sets of quality GMCP and GCMS tested essential oils and materials to make room diffusers, candles and sprays at a fraction of the cost of big brands.
More Info
Start blending today!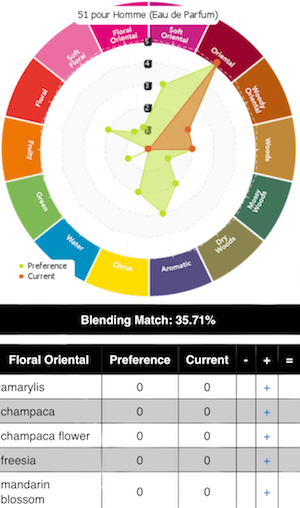 aromLAB is an online tool, developed entirely in PHP by pip. The site template is released under the Creative Commons Attribution license.
2018 © by pip. All rights reserved. | Design by TEMPLATED.